Services
Remote Sketchnoting
Remote Sketchnoting via stream? It can be done!
If your event is being broadcasted via live stream, a sketchnoter can also work from the distance – thanks to modern technology.
Here's how it is done:
Real-time sketchnoter and the event organizer test the connection beforehand if possible
The sketchnoter puts on her woolly socks at her home in Jyväskylä, Finland (CET +2)
The sketchnoter moves the cat away from blocking the screen
The sketchnoter follows the broadcast via stream and does her magic by sketchnoting the presentations
The sketchnoter moves the cat again away from blocking the screen
The sketchnoter uploads the images that she created to Dropbox so that her client can go and download them to be used e.g. in social media. Or, the sketchnoter can also use the images right away e.g. on Twitter with the #hashtag of the event.
The sketchnoter is also able to send her own live-stream via Zoom so that the other viewers following the event could check out the sketchnoting stream, too.
Handy? Hell yeah! And the sketchnoter doesn't need to move from the depths of her cave. This way we save money, time, nature and nerves.
How much is it?
This is how much it costs:
Half a day ............................. 1200 e (+ VAT)
A whole day .................. 1700 e (+ VAT)
Half a day is e.g. from 9:00 to 12:00.
A whole day is e.g. from 9:00 to 16:00.
The client gets the right to use the illustrations.
The illustrations will be shared to the client via Dropbox as jpg images and pdf files (300 dpi).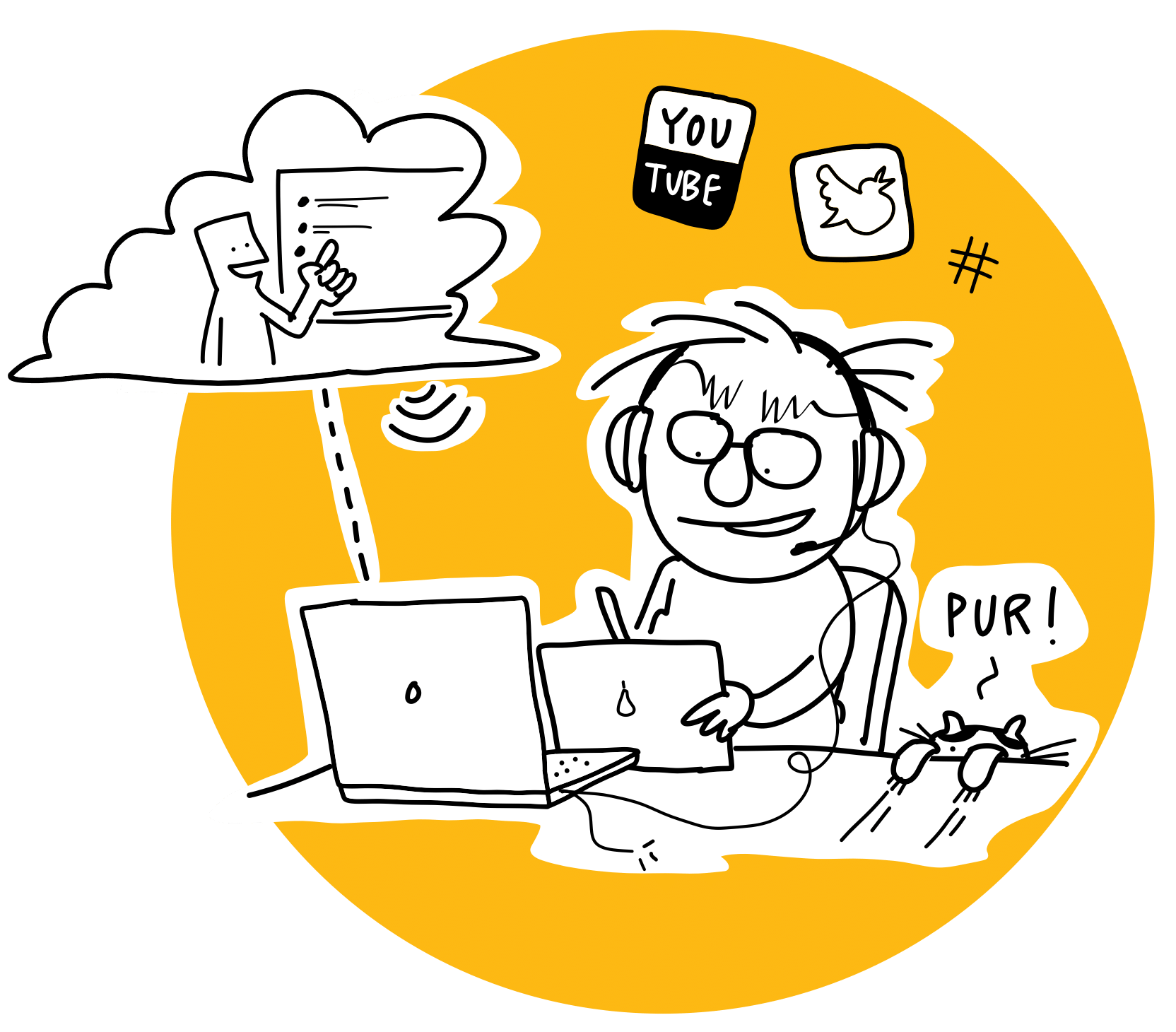 Graphic recording serves marketing
Graphic recording in general helps out event orgnizers both during the event and after. The work of a digital sketchnoter can be shared easily already during the event on social media under the hashtag of the day. It's best that you figure out who is responsible of sharing the images online during the day: is it the sketchnoter or someone from your team.
It's also advisable to book some time in the seminar timetable, if you have the plan to take a closer look at the images created at the end of the event. But if you failed to follow the timetable, not to worry: it's always possible to share the work afterwords either as a pdf file or as a link to the material.
Finnish version of the post here.  I became an iPad user in 2010.
The Nordic Business Forum team have taken their event to Sweden – and I get to be part of the event here, too. And all this sure makes this former Swedish teacher-now-a-graphic recorder super happy, yay!
Remember how I told about the special Nordic Business Forum arrangement a couple of blog posts ago? The event was last week and I think I nailed it!
How does it sound to you?
I'd really like to try this out!