Day 2 at Nordic Business Forum 2022 had a huge surprise for the audience as they had Gary Kasparov on the stage to talk about current issues in Europe. The day started, however with a Zoe Chance presentation about leadership. She gave us the magic question: What would it take…? You as a leader should pose that question, not your employees.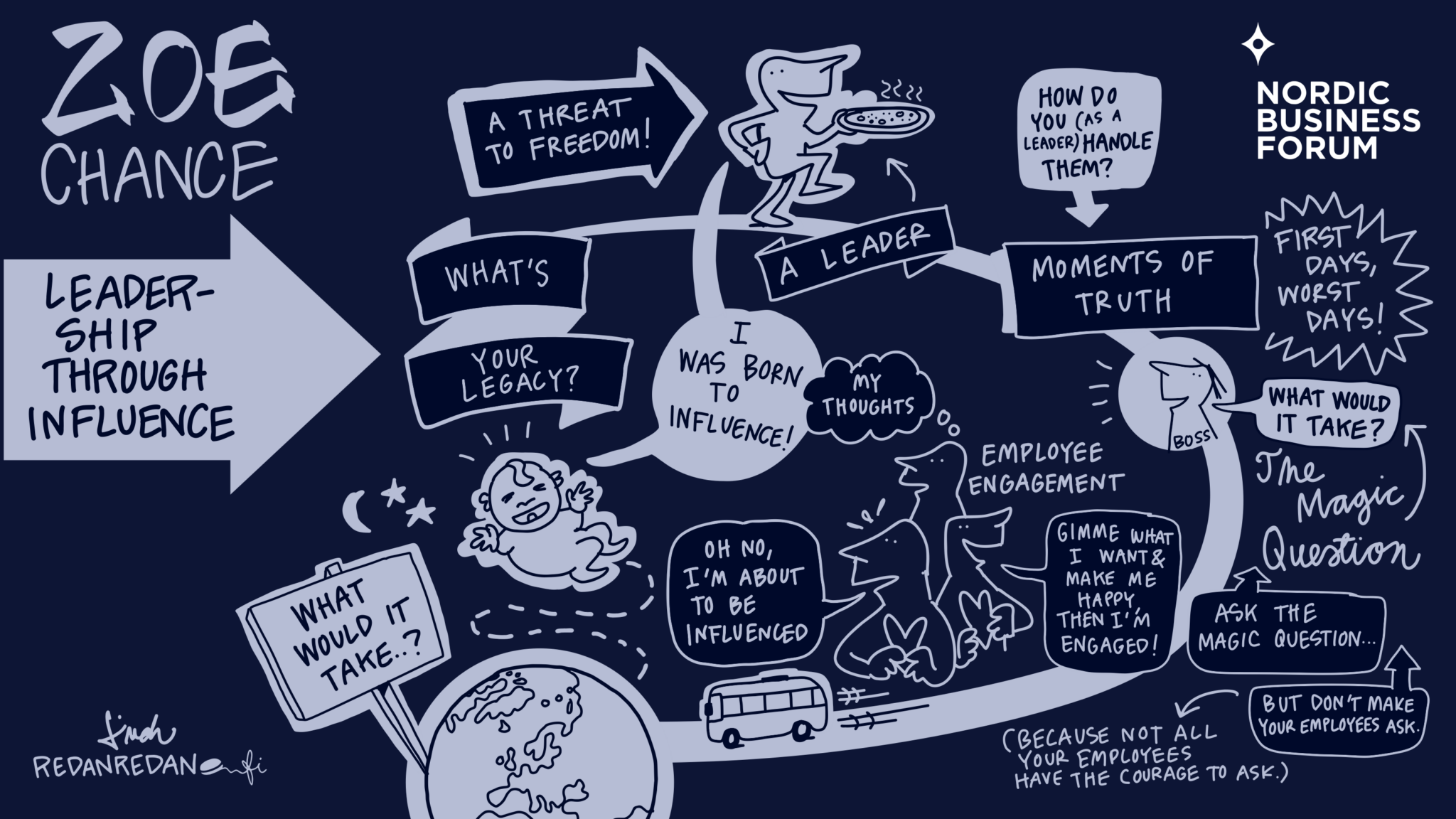 The chess-master. THE Kasparov. Last time he was at NBForum was in 2015 and he then already warned us about Putin. He did it again and maybe this time the audience really agreed with him.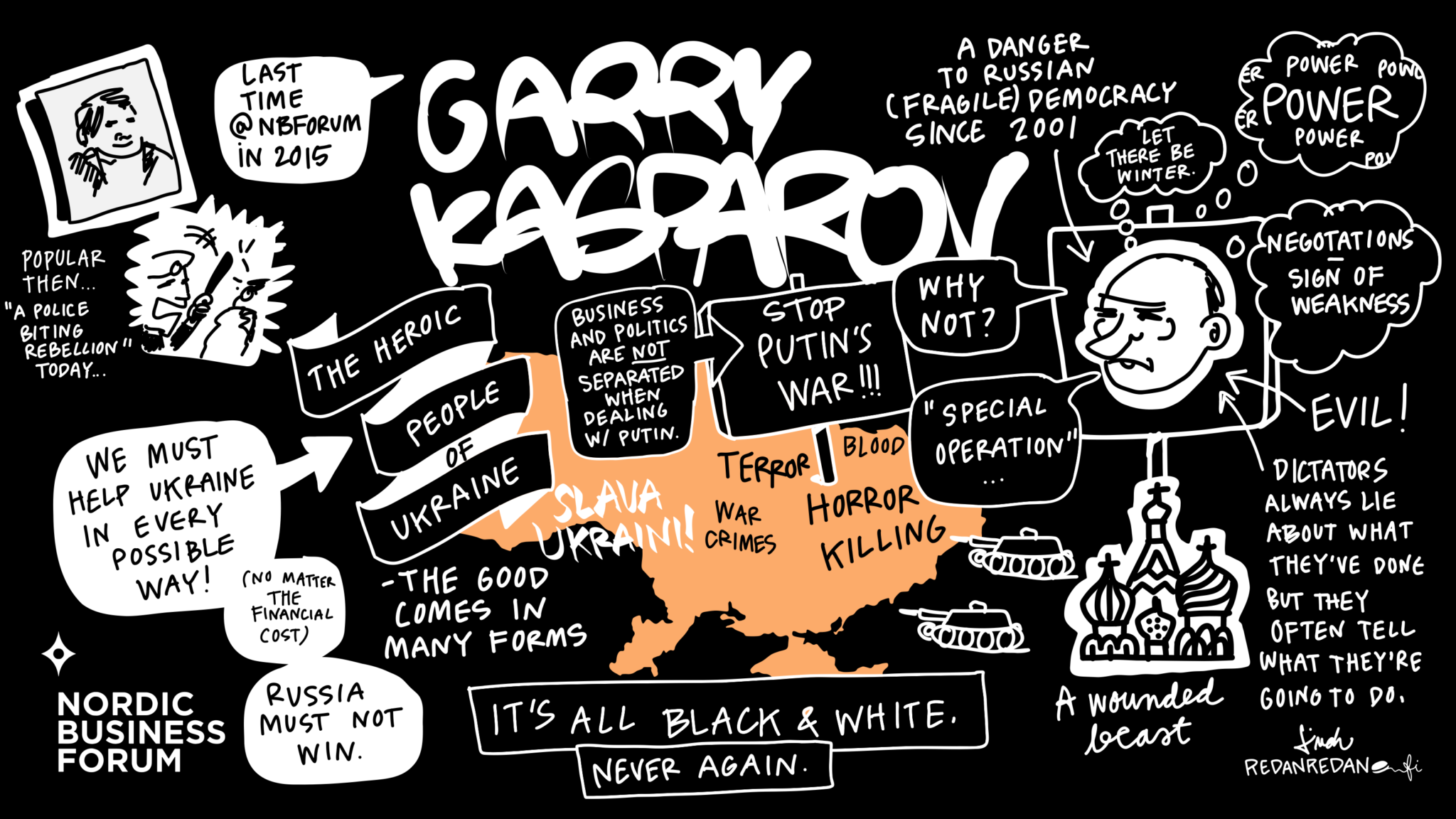 Martin Lindström spoke about brands and the affect that the digital worlds have on human mind.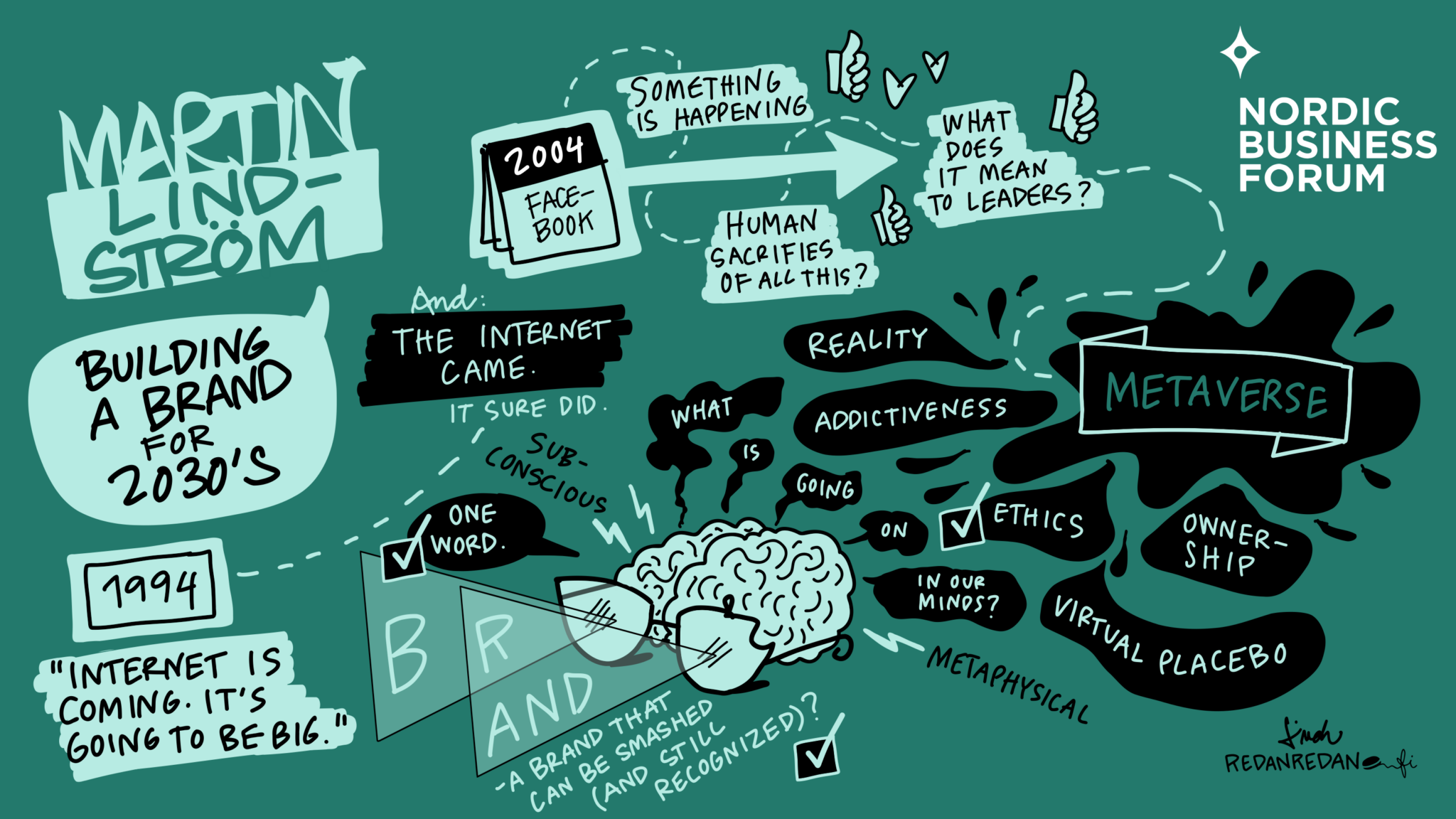 Historian Yuval Noah Harare took a look into the future and asked which jobs can be automated and which human "weaknesses" can AI copy. Unlearning and reinventing oneself for new jobs are the most crucial skills in the future, according to him.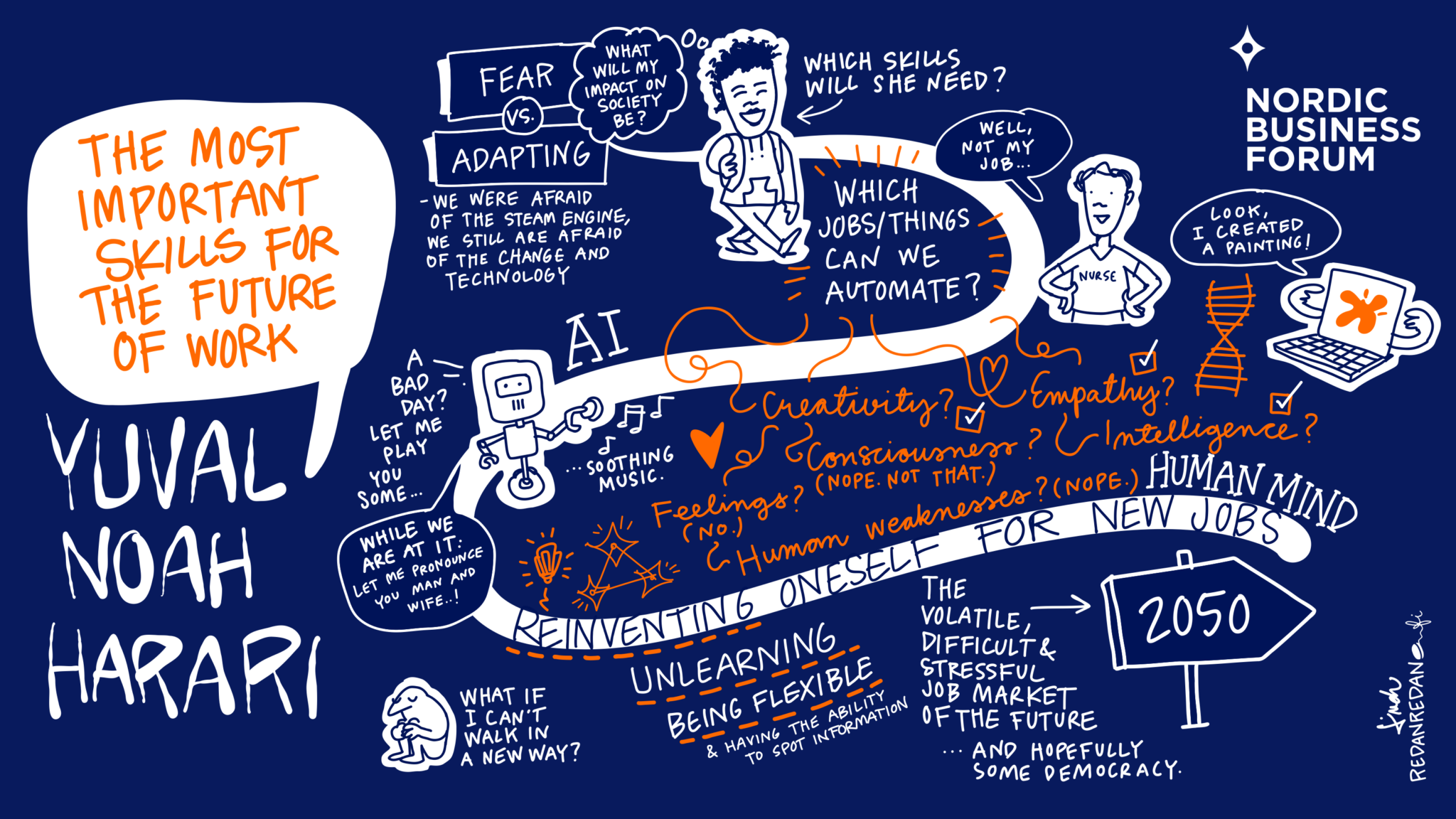 Zoe Chance had another session for the whole audience. She stated that in order to influence people, you need to connect their gator brain.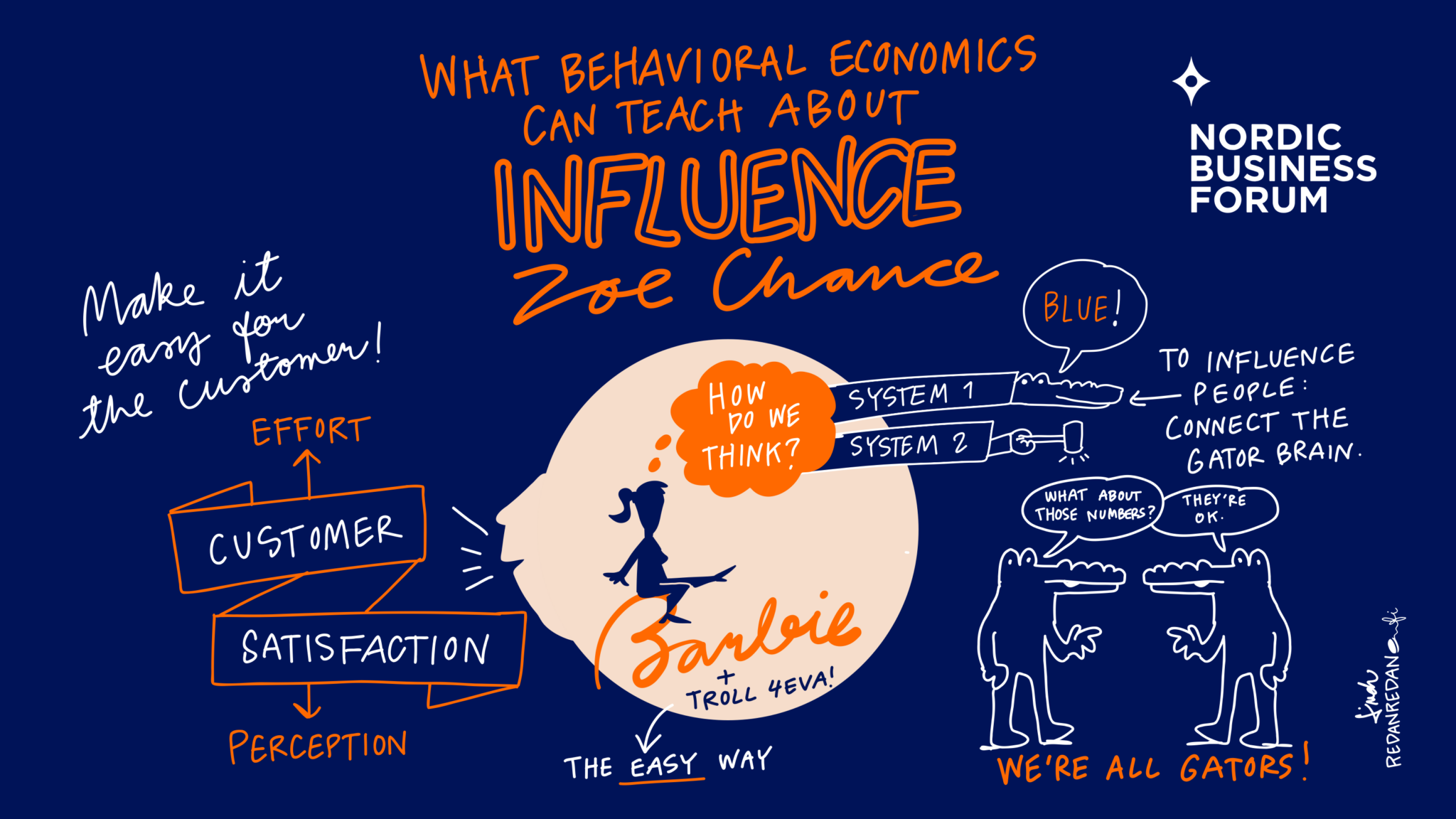 Duncan Wardle was the winner of the speaker competition this year and he carried the flag of creativity. Always refreshing to have this kind of a talk on the agenda.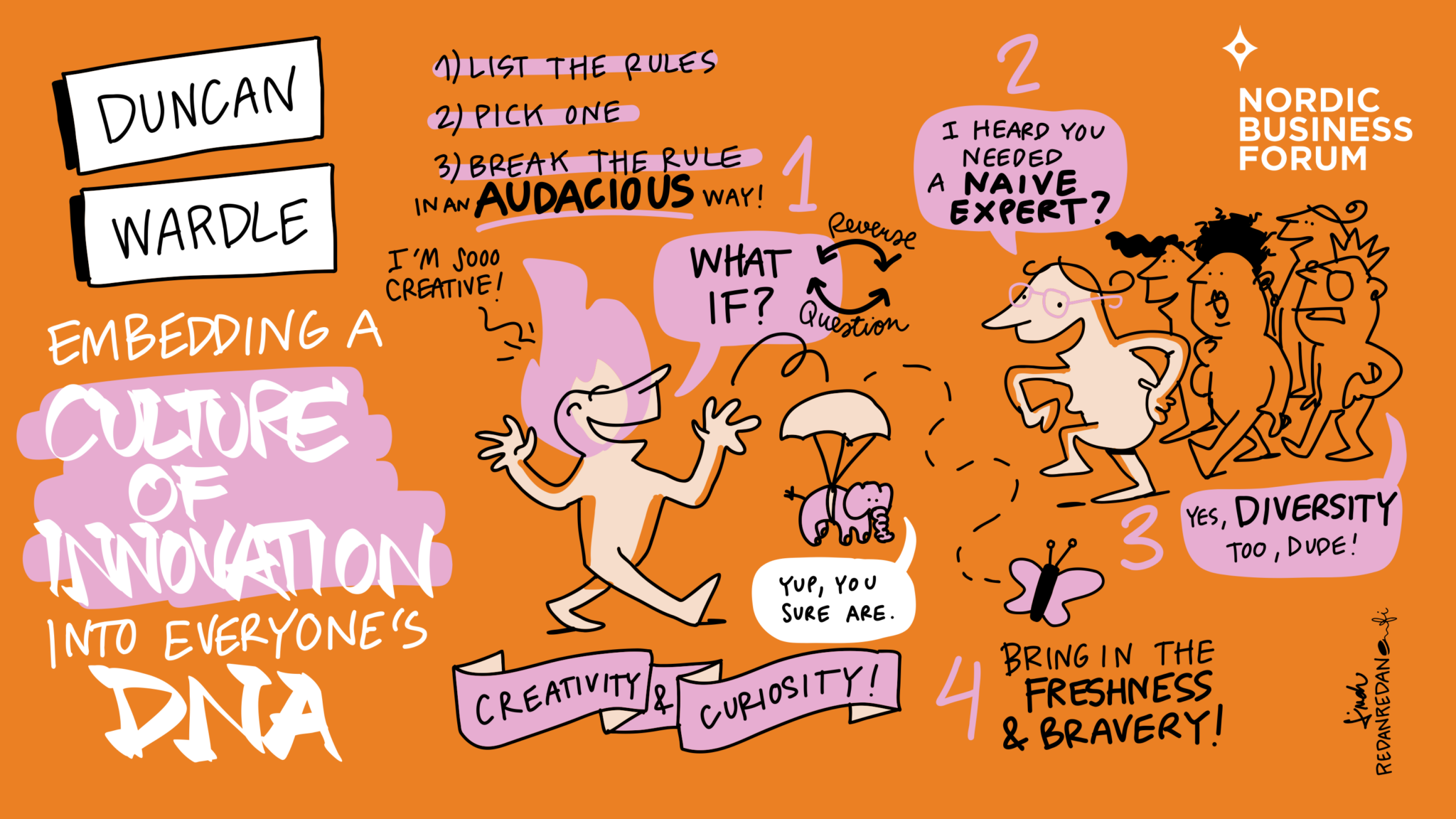 Lastly, we had Nobel prize-winning economist Joseph Stiglitz on stage to talk about how things are now and what's ahead of us.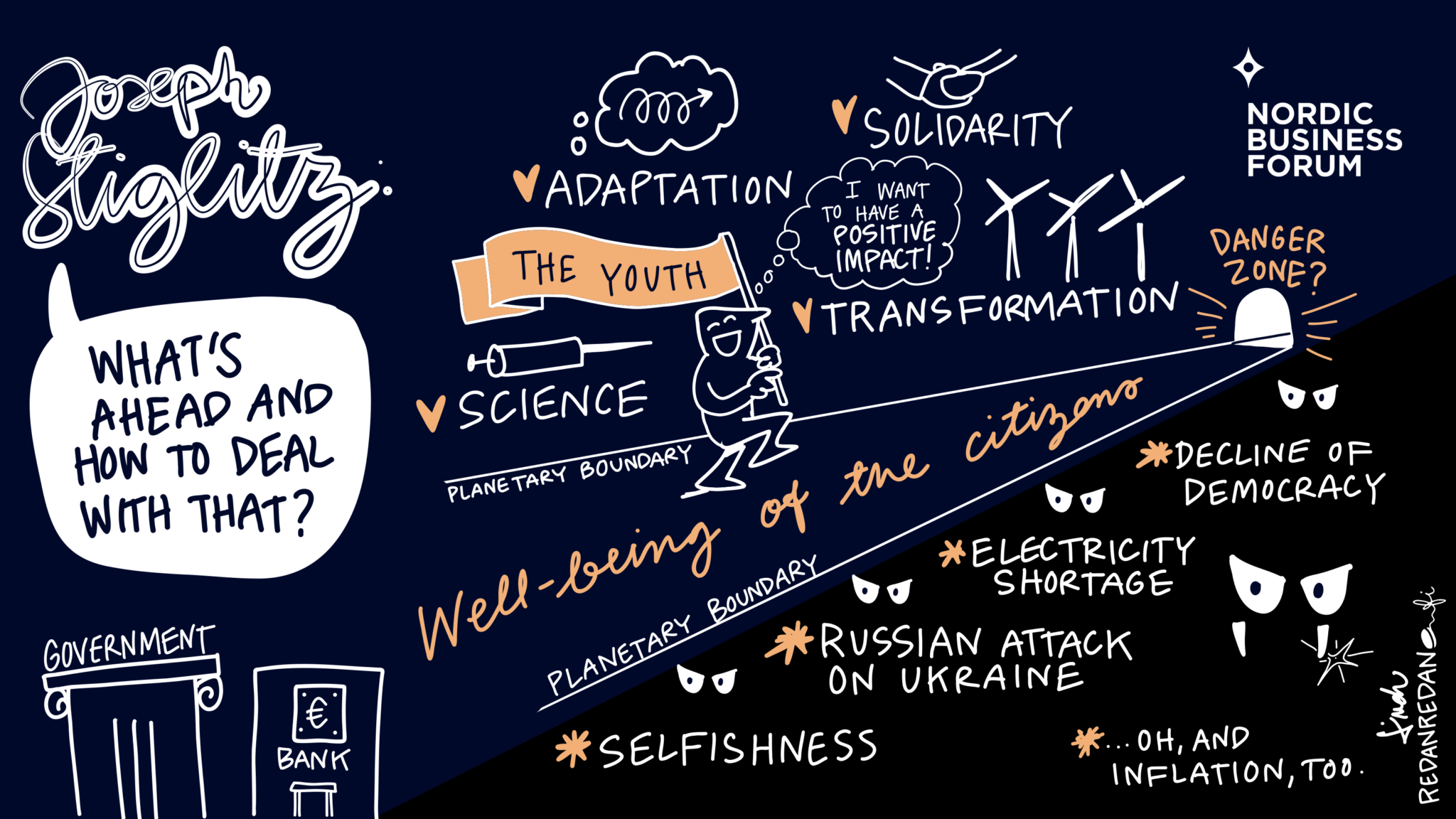 All in all this year's event brought us thoughts about how to adapt, how to bring in diversity into work-life and how to be with other people, in general. As a sketchnoter, I think I did pretty well and I was able to follow the key messages in the presentations. Some presentations left me a bit puzzled but I tried to stay focused and concentrate on the key points.
Cheers!
Linda S-R,
Sketchnoter at Redanredan