Culture, Future of Work, Brand Strategy and some Current Issues. Those were the themes in these sketchnotes that I did at Nordic Business Forum 2022.
Day 1 started off with Rutger Bregman's presentation about things that matter, decisions that count. Key questions in his presentation: How do I use my time and where can I have the biggest impact on?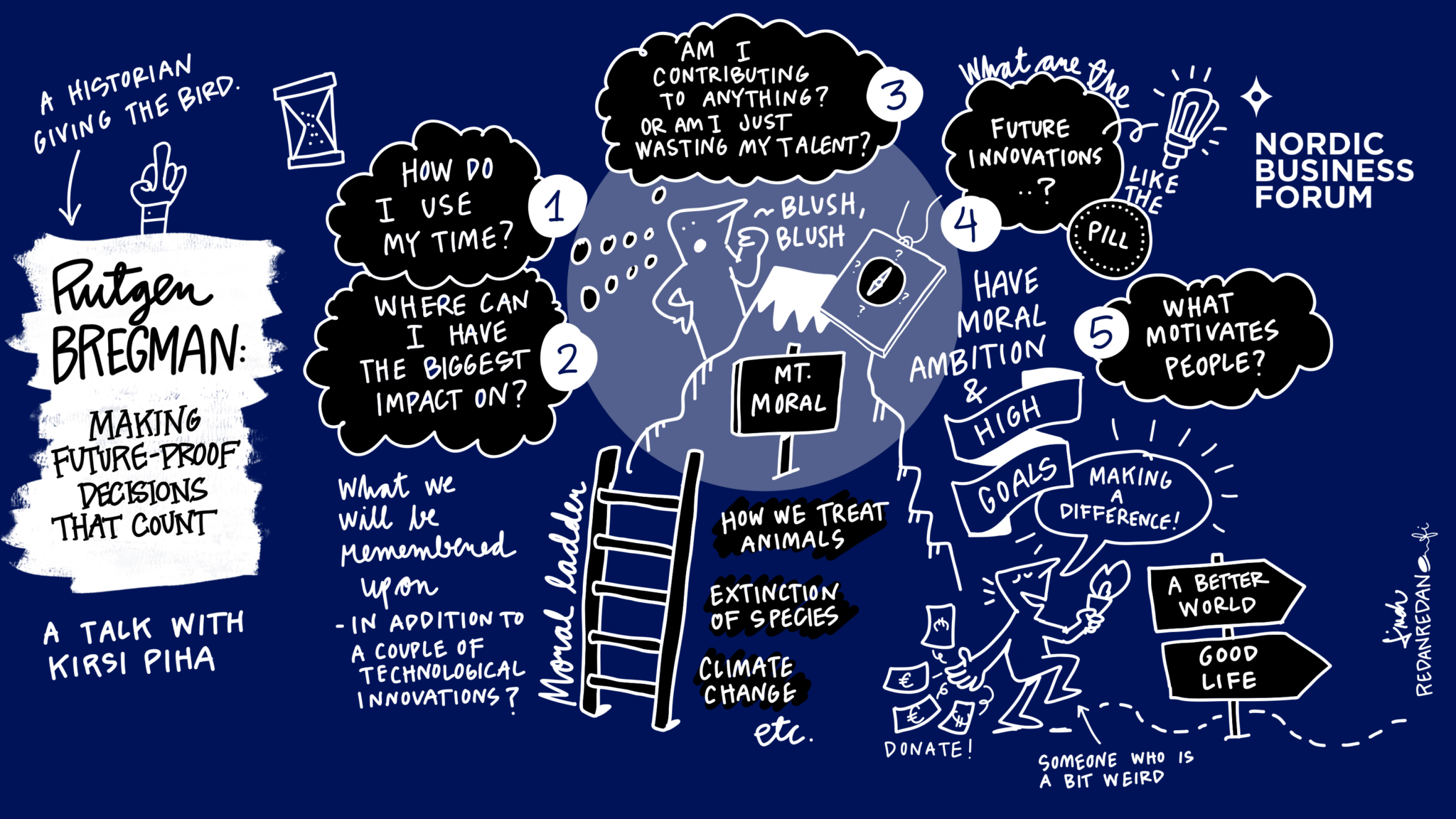 The main event started with a panel discussion with Miki Kuusi and Kristen Kruustük. Their discussion touched lightly the future of work but they didn't go so deep in their discussion which can clearly be seen in this piece of sketchnote, too.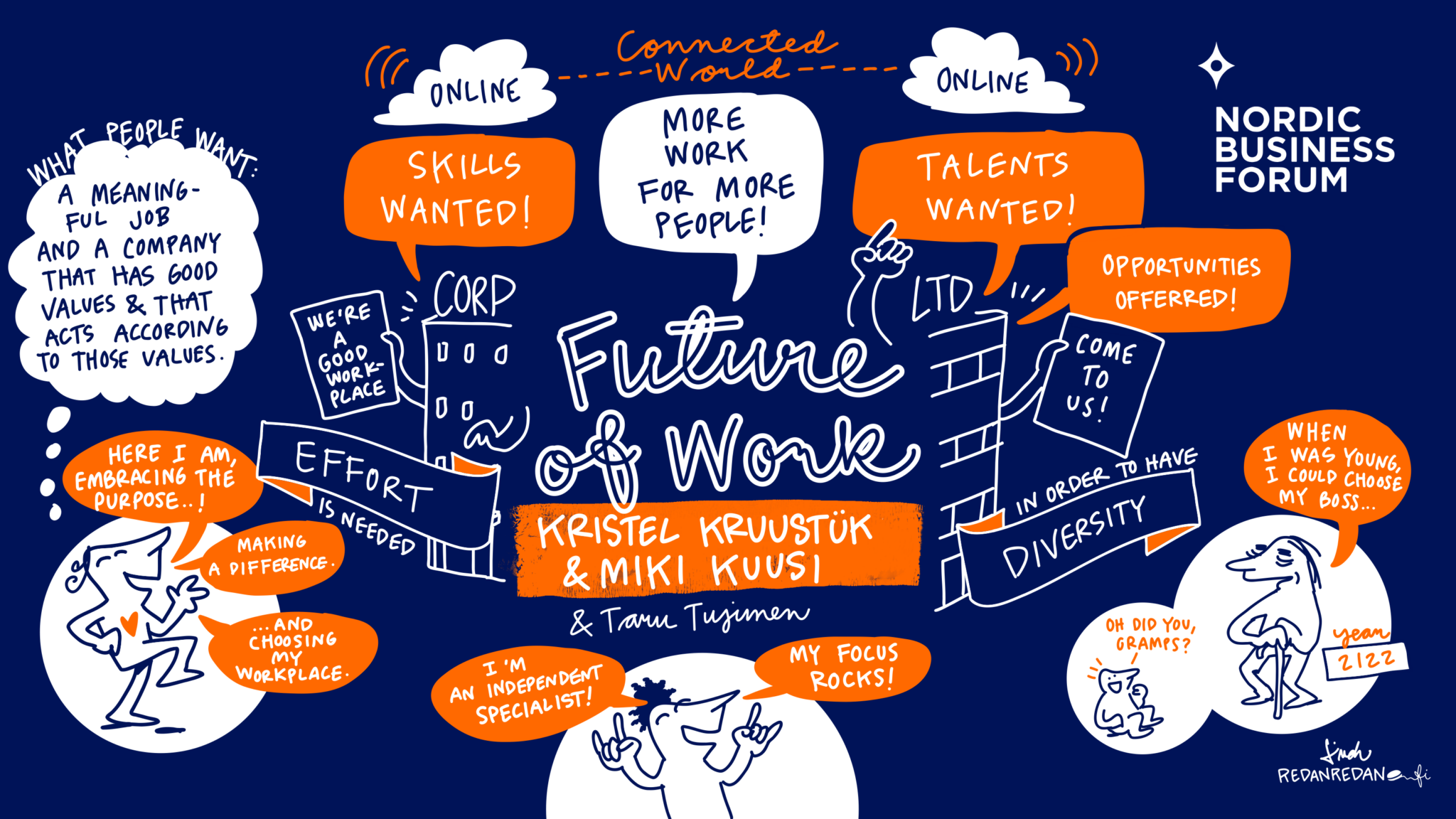 Rutger Bregman continued with his presentation for the whole audience. Which planet are you on: planet A where people are selfish or planet B where people help each other. This was an interesting presentation that also pondered upon why we blush and show our feelings.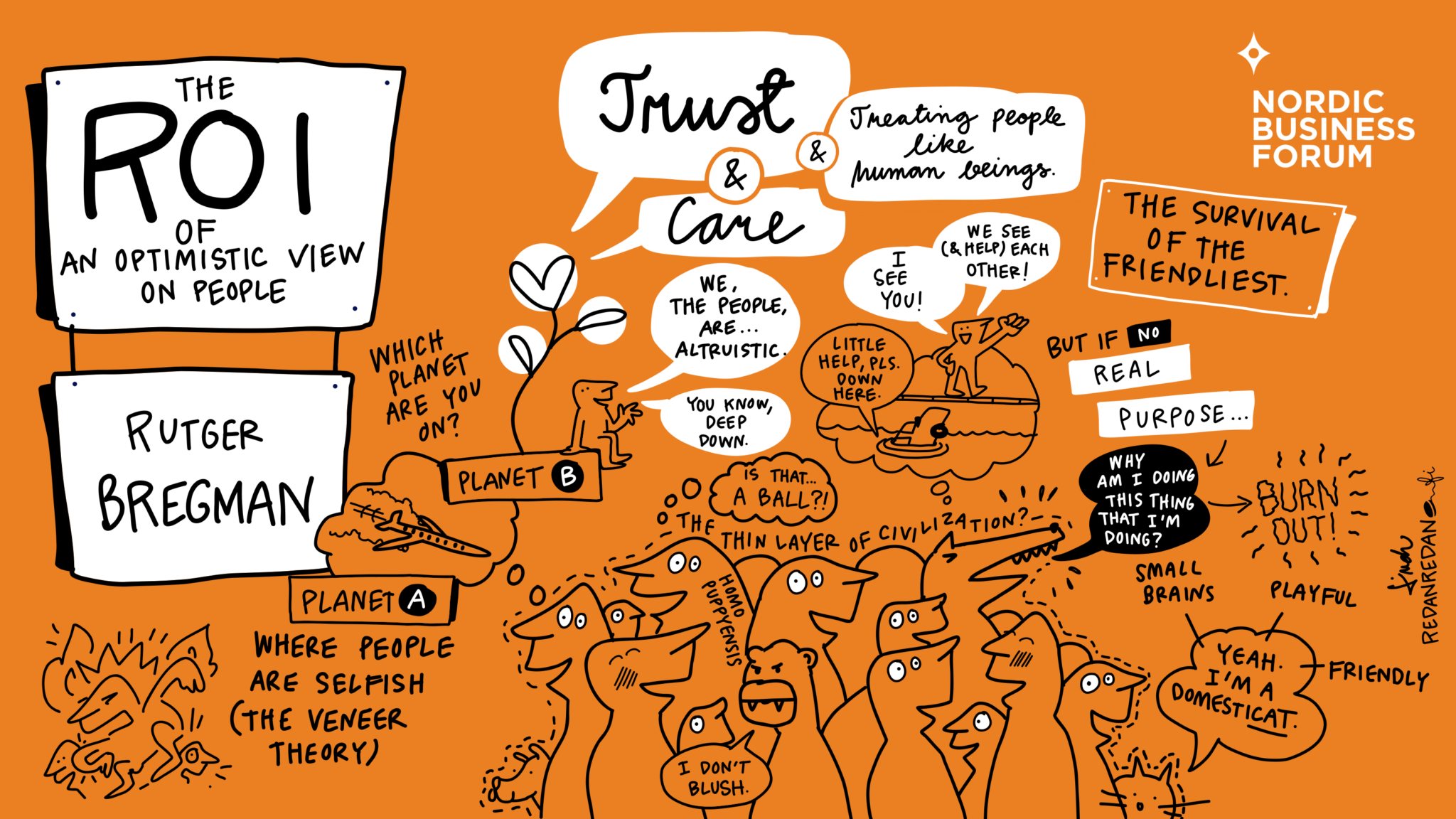 Jitske Kramer wished us all some Power-Love as she talked about how to build a future-proof corporate tribe. Leadership is so much more than just Powerpoint presentations with bullet-dot lists.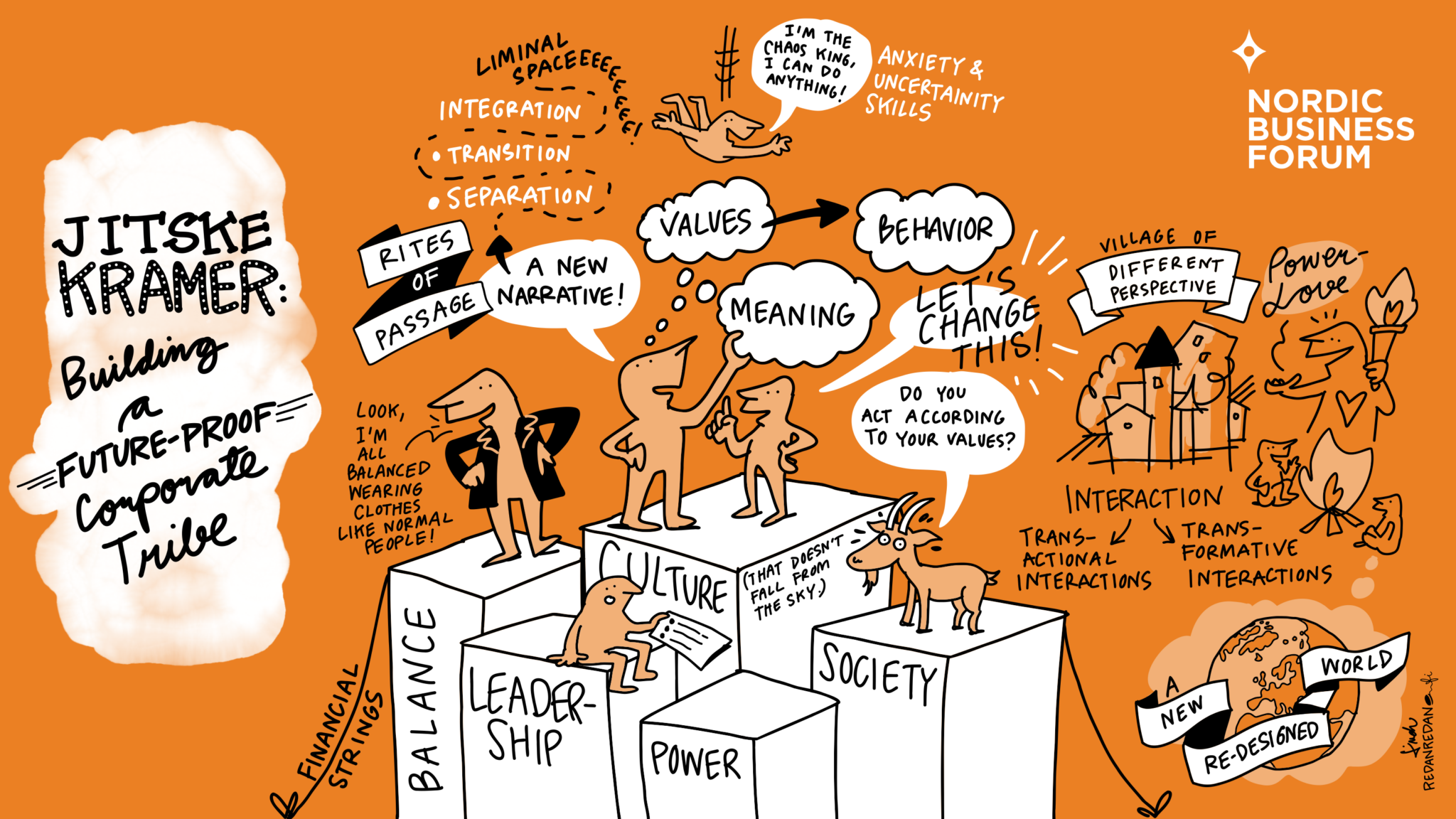 Erin Meyer talked about cultural differences and how we "read the air" in different cultures.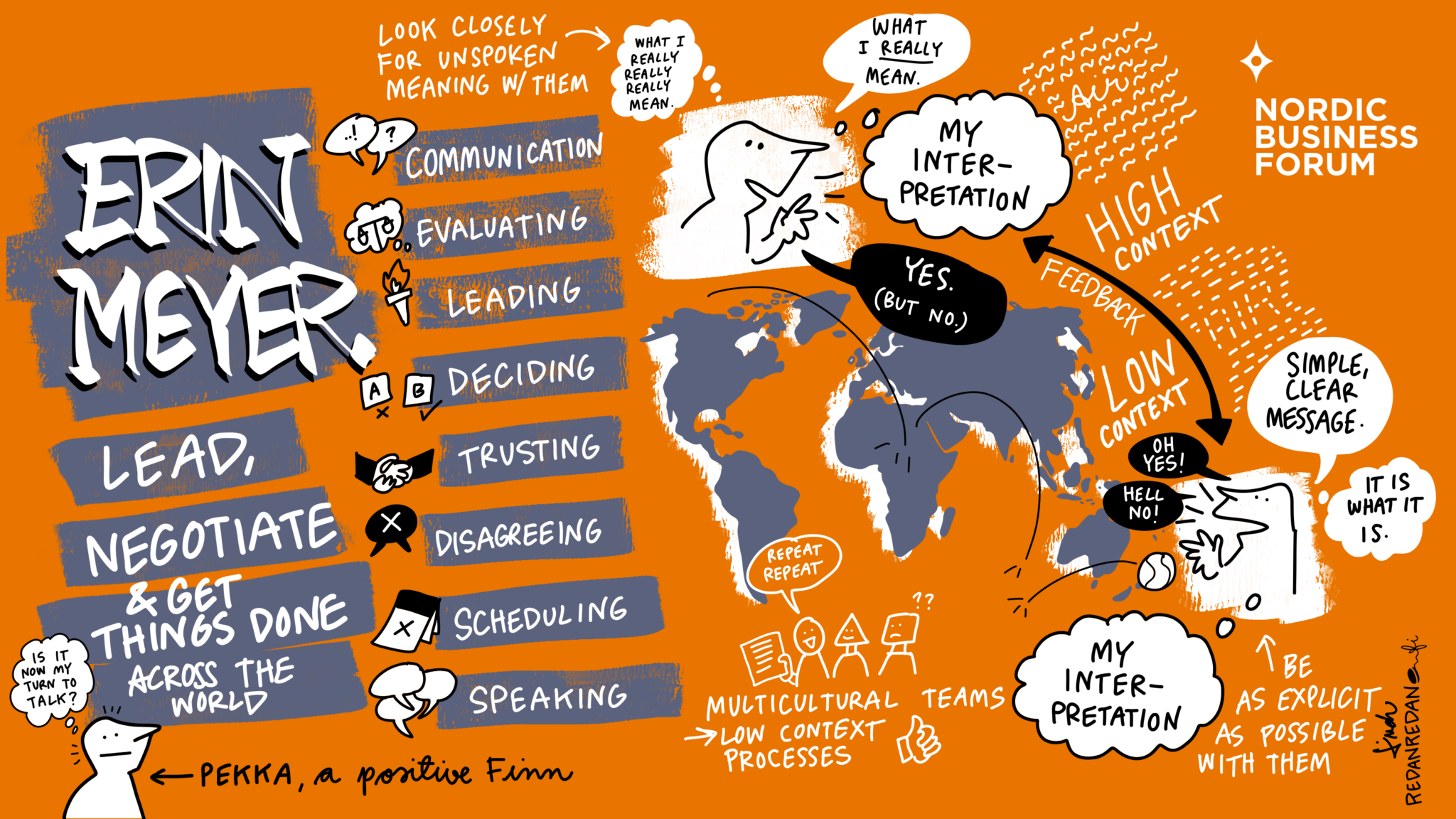 Amy Edmondson talked about mental models of a leader and the meaning of diversity in teams and learning.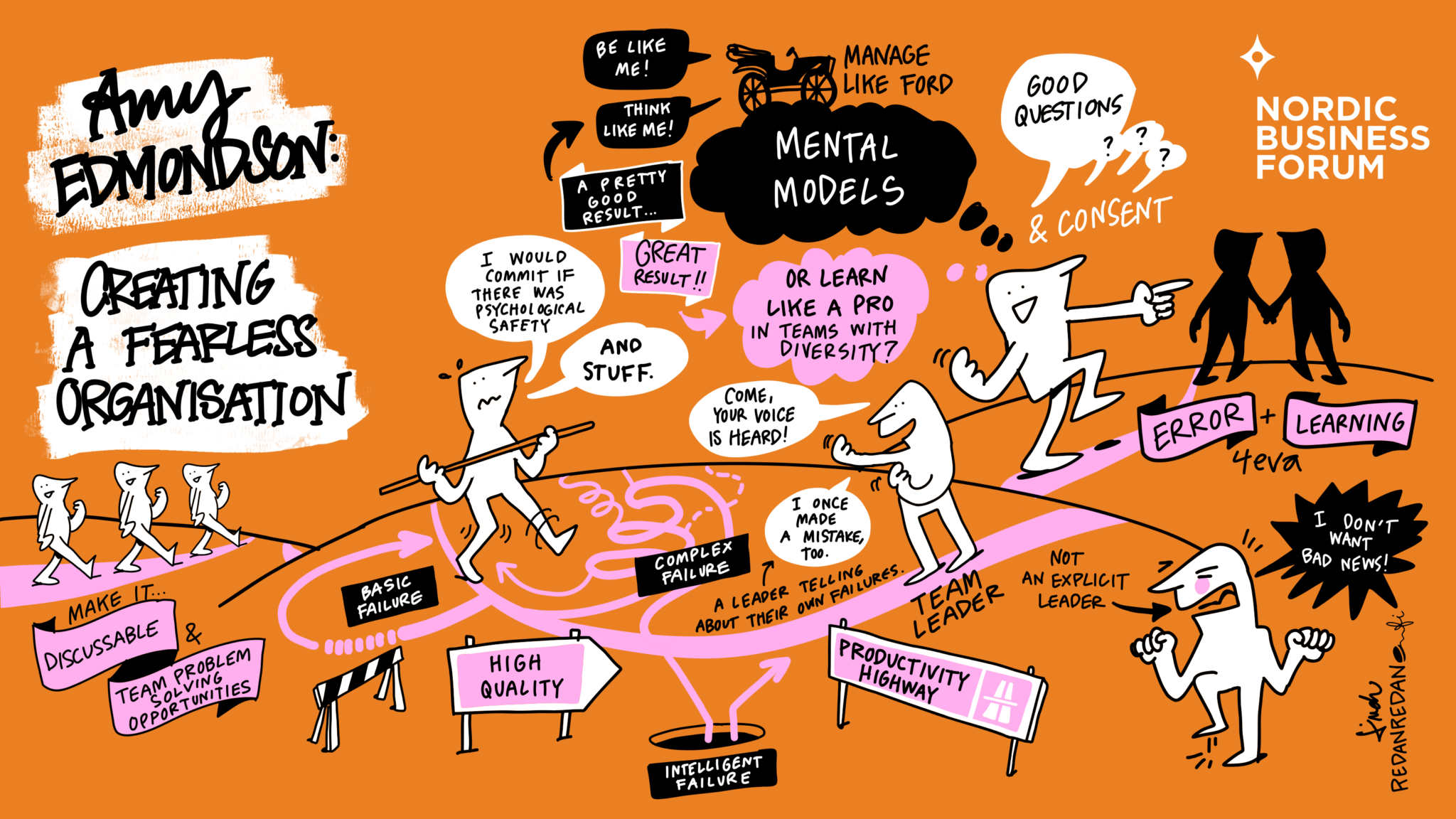 Day 1 ended with Petter Stordalen, a one-man show from Norway. He gave advice for how your brand can survive the crisis.