AMEC is the world's largest media intelligence and insights professional organisation, representing organisations and practitioners who provide media evaluation and communication research. Ann Sofie Krol of byBrick Insight is a member in their international board. As it happens, I sketchnoted her presentation a couple of years ago in Sweden and she got pretty excited about my work. In fact, she got so excited about it that she wanted to sponsor AMEC Global Summit by bringing in a graphic recorder to their event. The event in Barcelona last year was my first AMEC experience and this year I covered the summit in Prague.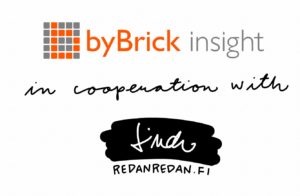 This year we used a slightly different set-up compared to the event in Barclona. My iPad was hooked into a projector and my work was shown real-time on the screens from time to time. The audience seemed to like it so big thanks to all of you for your kind words and all the you're-amazings! :)
The event taught me more about the importance of measurement so I guess I need to take a look at the impact my sketchnoting visit to Prague made on my social media channels and website.
Here are some examples on the skechnotes I did during the event.
Thanks again!
BR,
Linda the Sketchnoter from Finland