Future-focused leadership – that's the theme of Nordic Business Forum 2022 in Helsinki. It's an event where over 7000 leaders, economists, entrepreneurs, futurists and historians (oh, and ordinary people like me) come together to learn, discuss various topics and to network.
I'm there to do the sketchnotes – again, one might say. I've done live sketchnoting for the NBForum since 2011 when Al Gore visited Jyväskylä and I just happened to be there. But if you have been following my do-abouts, you probably know this story already.
Digital live sketchnoting
Again, I'm covering the event digitally with my iPad – that's my way of doing graphic recording and sketchnotes. I've been testing out the new features of the drawing tool that I use (Adobe Fresco that is) and I can say I know my tool well. That's a must because the presentations will be fast and there's a lot to be covered: 13 presentations that last around 50 mins, all keynote speakers that are used to telling stories and grasping the audience's attention.
This year I'll be doing live sketchnoting on the spot in Helsinki, in the darkness of the event backstage in Messukeskus, Helsinki Expo and Convention Centre, as my iPad will be hooked into the live stream. The live stream audience has the chance to follow my working process real-time via the event platform. My iPad screen will be one of the camera angles on the platform, with a speaker picture-in-a-picture feature so you can follow both the speaker and the drawing process.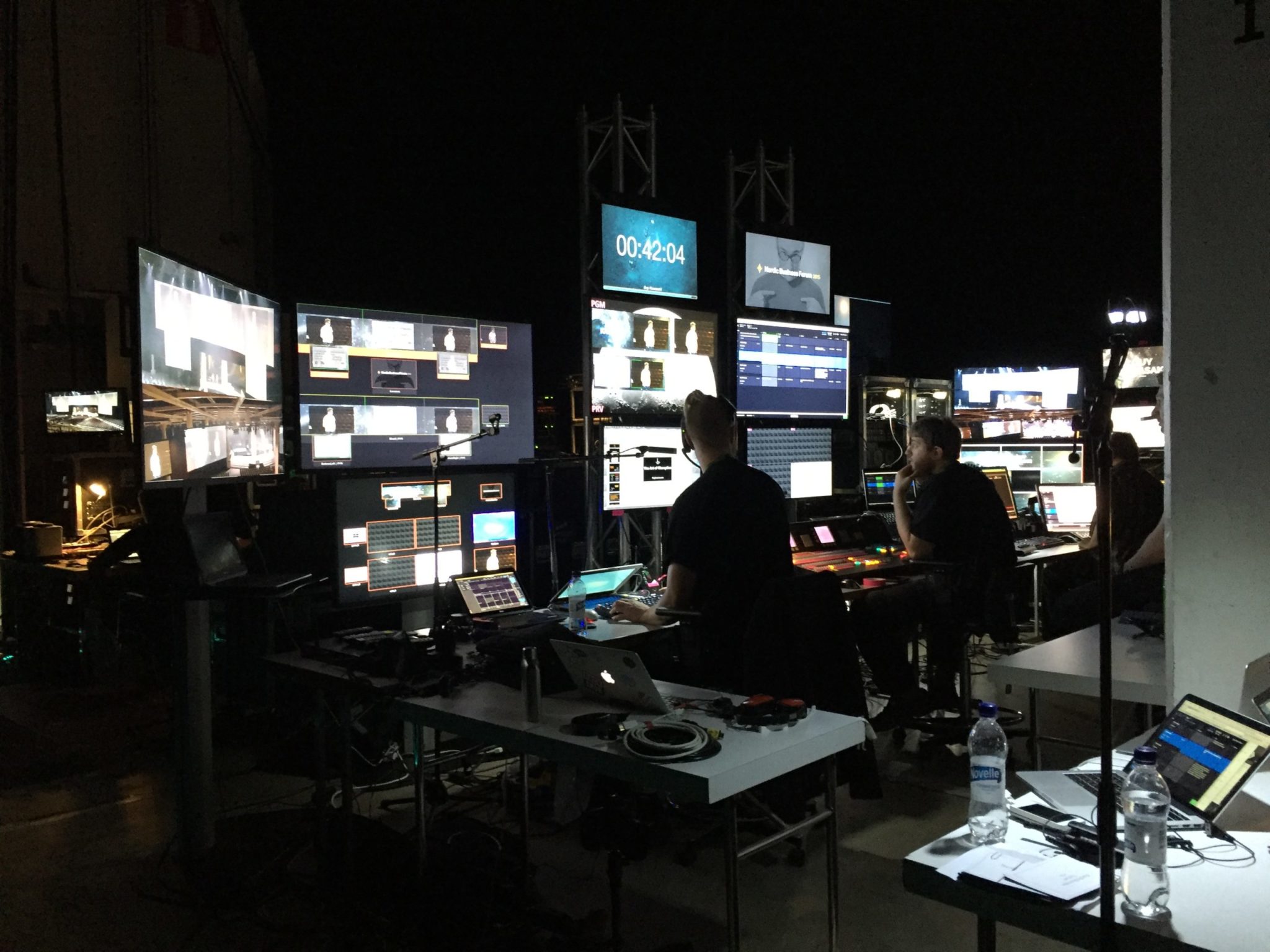 How to spot my NBForum work?
During the event you can see it via Brella app. It is the platform for both on-site and online participants and you can find the live sketchnoting in its real-time event broadcast. Just hit Live Sketchnoting in the Stream section during the presentations and you're good to go.
During the event, the pieces of sketchnotes will also be shared both in social media and in the Nordic Business Forum Blog so you can find the sketchnotes there after the event.
So: the preparations have begun, next week I'll be in Helsinki for some serious live sketchnoting action.
BR,
Linda,
Live Sketchnoter
and entrepreneur
from Redanredan